Diversity Career Development Program
NCI is committed to fostering a diverse community of scientists and expanding the representation among its trainees and leadership. The Intramural Diversity Workforce Branch was established to help recruit and build this community. The Diversity Career Development Program (DCDP) was designed to provide NCI intramural postdoctoral trainees from underrepresented groups* leadership skills and tools to meet with success in independent research careers. Acceptance into DCDP is based on mentor nomination, as the program requires approximately two-hours a week over the course of 10 months. Sessions are held at noon or late afternoon and will cover the following topics:
Identifying and celebrating the fellows' unique talents.
Defining priorities in developing independent research careers and in their lives.
Building confidence as scientists, leaders, and individuals.
Confronting their inner dialogs and limiting beliefs.
Setting a vision and goals for an independent research career.
Envisioning and building strong relationships and networks.
Learning how to have difficult conversations to generate results.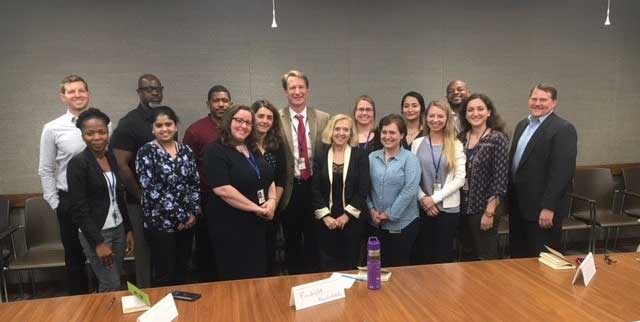 How to apply
Note: Interested postdoctoral fellows (NCI intramural fellows only) should talk to their mentor about the program, discussing the requirements and their desire to participate.
Part 1 – Nomination
Mentor: Complete the nomination form and send it by email to oliveroo@exchange.nih.gov.
Part 2 – Application
The nominee should submit a personal statement (not to exceed one page) detailing interest in the program and an updated CV to oliveroo@exchange.nih.gov .
Nominations will be carefully evaluated by a selection committee and up to 10 individuals will be invited to participate in the Program. Nominations for the 2019 Program will be accepted in October 2018.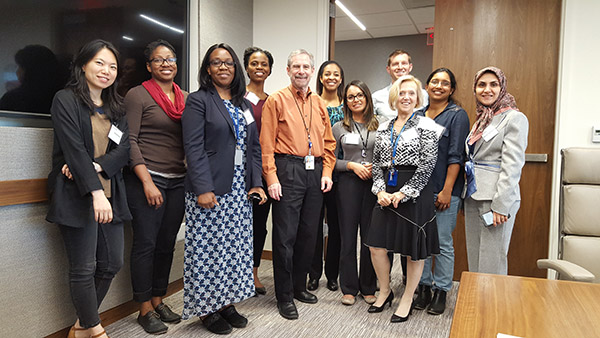 *Underrepresented individuals are defined by NIH as individuals shown to be underrepresented in biomedical research: African Americans, Hispanic Americans, American Indians, Alaska Natives, Native Hawaiians, and other Pacific Islanders