Clearing The Air: Quit Smoking Today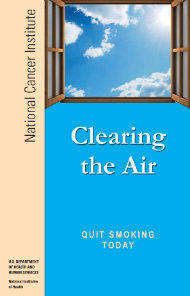 This booklet can help people reach their final goal of living a smoke-free life. It is designed to support cessation at any stage of a quitter's journey, whether they are still thinking about quitting, have made the decision to quit, or have already taken steps to quit and just need help maintaining their new lifestyle.
The information in this booklet was last updated in October 2008.