Funding for Global Research and Training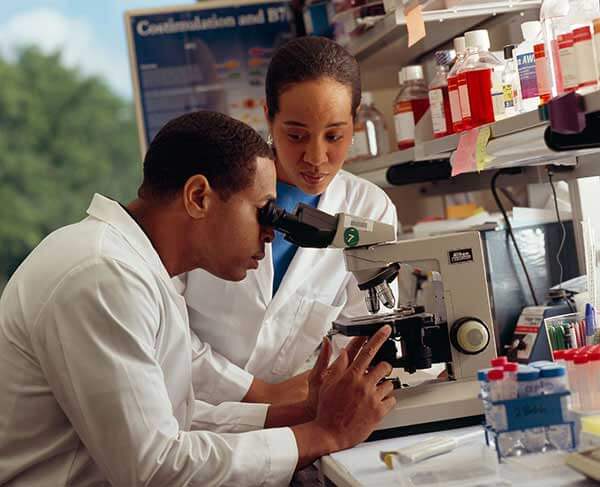 CGH helps reduce the global burden of cancer by strengthening research capacity through funding and training. Below you will find the most recent funding opportunities that are relevant to our work.
Explore a full listing of NIH funding announcements.
Current Funding Opportunities
Learn more about current international cancer research and cancer control funding opportunities developed by CGH or supported in collaboration with other NIH Institutes and Centers.
The National Cancer Institute, in coordination with the National Institute on Minority Health and Health Disparities; the National Heart, Lung, and Blood Institute; the National Institute on Aging; and the National Institute of Nursing Research, have announced the Clinical and Epidemiological Research on Chronic Disease in the Caribbean funding opportunity to support U.S.-Caribbean collaborative research to develop or extend cohort or surveillance studies on chronic disease in the Caribbean region, aligned with existing, publicly available U.S. datasets. The intent is for these cohorts or datasets to be used for ongoing, comparative research to better understand the health of Caribbean immigrant populations in the U.S.
The National Cancer Institute has announced the Consortium on Translational Research in Early Detection of Liver Cancer: Translational Research Centers as part of an initiative designed to establish a Liver Cancer Consortium to advance translational research focused on early detection of liver cancer. The Consortium will consist of several Translational Research Centers (TRCs, to be supported by this FOA) and a Data Management and Coordinating Center (to be supported by companion FOA - Consortium on Translational Research in Early Detection of Liver Cancer: Data Management and Coordinating Center). The TRCs will conduct studies to improve the surveillance of liver cancer in members of high-risk populations, increase the fraction of liver cancer detected at an early stage, and better stratify patients at risk of developing liver cancer.
These funding opportunities highlight research initiatives that align with the efforts of the Cancer Moonshot. Supported with existing or 21st Century Cures Act funds, featured announcements include open funding opportunities.
In response to recommendations in the Blue Ribbon Panel (BRP) report, new, longer-term Cancer Moonshot-related research funding opportunities are being developed under nine scientific areas that directly address the goals of the Cancer Moonshot. The new funding opportunities will be announced in the coming months. Read more about the scientific areas of research, and sign up to receive automatic updates on the Cancer Moonshot funding opportunities as they become available.
The purpose of this Notice is to clarify that various cancer-related topics for conferences and scientific meetings that are appropriate for PA-16-294 include topics that are relevant to the scientific mission of the NCI's Center for Global Health, which is to help reduce the global burden of cancer.
This Funding Opportunity Announcement invites exploratory applications for the development of innovative, collaborative biomedical or behavioral/social science research in the areas of non-communicable diseases (NCDs) and injury throughout life, relevant to low- and middle-income countries (LMICs). Basic to clinical and translational research including implementation science approaches and interdisciplinary research on the intersection of a number of NCDs, or of HIV- or other communicable diseases and non-communicable diseases, are encouraged in addition to specific NCD or injury focused areas. Collaborations must be proposed between investigators in the United States and any LMIC or between upper middle income country investigators and their partners in any other LMIC.
The National Institute of Health (NIH) and the São Paulo Research Foundation (FAPESP), Brazil, have signed a memorandum of understanding (MOU) to encourage collaborative international research between investigators in the US and in the State of São Paulo. The two funding agencies intend to jointly support (parallel funding) successful R01 applications to the NIH that fall within research areas of mutual interest, including single disciplinary and cross-disciplinary approaches and topics.
Training Opportunities
Learn more about training opportunities available to U.S. and international students, scientists, and health care professionals.
The U.S. National Cancer Institute (NCI) Center for Global Health post-baccalaureate fellowship provides recent college graduates who are planning to apply to graduate or professional (public health/research/medical/dental/nursing/pharmacy, etc.) school an opportunity to learn about supporting the cancer research enterprise at NCI. Fellows work with NCI staff to develop and implement projects that aim to strengthen cancer research globally. The fellowship includes a capstone project. The NCI Center for Global Health is particularly interested in applicants who have either volunteered or worked in a low- or middle-income country or with disadvantaged populations in high-income countries.
This program offers two short-term cancer prevention training courses in Rockville, MD to international scientists and healthcare professionals from LMICs and the All-Ireland Cancer Consortium (AICC).