Global Health Events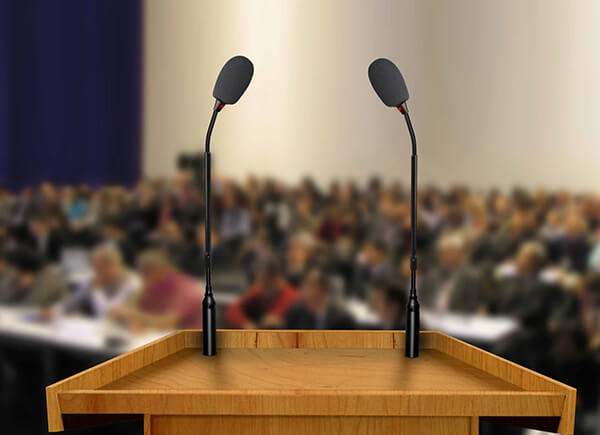 In an effort to fulfill our mission to advance global cancer research, we sponsor and participate in a number of global health events for both national and international audiences. Although events vary by region and topic, they all focus on the open exchange of scientific knowledge.
Upcoming Events
2017 Africa Cancer Control Leadership Forum Meeting
November 6, 2017
Location: Kigali, Rwanda
CGH will convene the culminating meeting for the 2017 Africa Cancer Control Leadership Forum, alongside the AORTIC Conference in Kigali, Rwanda. Hosted in partnership with the World Bank, this videoconference will take place at the World Bank Rwanda country office, with videoconference connection with the participating Africa Leadership Forum countries, and World Bank headquarters in Washington, DC. The Africa Cancer Control Leadership Forum is a series of live webinars to support participating countries to increase the capacity to initiate or enhance cancer control planning and implementation. This final meeting allows the multi-stakeholder country teams and partner institutions to reflect on the highlights of this knowledge exchange, and to map out how to integrate this information and additional opportunities ahead.
AORTIC International Conference on Cancer in Africa: Making Strides, Creating Solutions
November 7-10, 2017
Location: Kigali, Rwanda
CGH, along with other NCI Divisions, Offices, and Centers, will be presenting and facilitating at the African Organization for Research and Training in Cancer (AORTIC) 11th International Conference on Cancer in Africa: Making Strides, Creating Solutions. This year's conference brings together multidisciplinary specialists from the global cancer community to reduce the impact of cancer in Africa. NCI sponsored sessions include:
The AORTIC and NCI Beginner Investigator Grant for Catalytic Research Program
Adapt, Engineer, Apply -Translational Research on Affordable Technology in Global Oncology
Advancing the Translation of Evidence to Policy
Esophageal Cancer Research
HIV Associated Malignancies Roundtable
Throughout the conference, CGH has planned side meetings to strengthen the center's partnerships and support the collaborative programs with the Kenya Stakeholder Program, Uganda Cancer Institute, and NCI funded grantees in Africa. In addition, NCI/CGH will host a booth with materials and representatives from International Cancer Research Partnership, and featuring opportunities for conference goers to demo a new Field Epidemiology Training Program Cervical Cancer Module, "Meet the Experts" in biobanking, cancer screening, and more! Contact kalina.duncan@nih.gov with questions or for more information.
Past Events
2nd U.S.-India Health Dialogue
September 26-27, 2017
Location: New Delhi, India
Dr. Lisa Stevens will represent NCI during the technical session on cancer at the 2nd U.S.-India Health Dialogue in New Delhi, India. She will discuss clinical research collaborations between the NCI and India with a focus on major cancers in India, region-specific cancer research, and cancer risk factor research specific to India. In other technical sessions, Dr. Stevens will discuss NCI partnerships on tobacco prevention in the context of cancer control, and showcase NCI supported development of affordable care technologies. These discussions will strengthen the existing research partnerships between the United States and India, and will generate new opportunities for collaboration.
Global Cancer Symposium
September 25, 2017
Location: Barretos, Brazil
Dr. Ted Trimble will present Cancer Prevention Research: Perspectives from the US NCI at the III Global Cancer Symposium, Barretos, Brazil on September 25, 2017. The Symposium brings together professionals, journalists, and students interested in global health, and includes a visit to IRCAD Latin America, Children's Hospital. Other invited speakers from partner institutions include Duke University, MD Anderson Cancer Center, UICC, American Cancer Society, and Susan G. Komen for the Cure. The focus of these presentations will be on cancer control and prevention, childhood cancers, and palliative care.
European Society for a Medical Oncology Annual Congress 2017
September 8-12, 2017
Location: Madrid, Spain
CGH will participate at the ESMO Annual Congress 2017 Special Session: Medical Oncology as a Contributor to Global Policy: How to Improve National Cancer Plans. This year's session aims to demonstrate the usefulness and successes in National Cancer Control Plan (NCCP) development when oncologists are part of the multi-sectorial team. Presentations will highlight European and Central Asian countries where oncologists have played a valuable role in NCCP development.
Asia-Pacific Economic Cooperation 2017: HPV and Cervical Cancer Conference
August 24-25, 2017
Location: Ho Chi Minh City, Vietnam
The primary goal of the Asia-Pacific Economic (APEC) HPV and Cervical Cancer Conference on "Data for Decision-Making" is to convene a high-level discussion on the use of empirical data from research studies to inform decision-makiing within the APEC economies, of which the United States is a member. Interactive sessions will include presentations and discussion on recent relevant scientific publications, study design and data collection, synthesis and interpretation results to draw evidence-based conclusions, dissemination of results, and use of results to inform program planning and policy making.
International Cancer Screening Network 2017 Biennial Meeting
June 19-21, 2017
Location: Bethesda, Maryland
The International Cancer Screening Network (ICSN) is a voluntary consortium of countries, organizations, and experts interested in promoting context-specific organized cancer screening through evidence-based strategies. The ICSN 2017 Biennial Meeting: Looking Back, Moving Forward will provide an opportunity for international experts to exchange knowledge, research methods, practice challenges, and results in the field of organized cancer screening; and, to prioritize, develop, and move forward research projects through interest and working groups.
5th Annual Symposium on Global Cancer Research: Integrating Cancer Research for Improved Global Health
April 6, 2017
Location: Bethesda, Maryland
The 5th Annual Symposium on Global Cancer Research: Integrating Cancer Research for Improved Global Health is being held in conjunction with the 8th Annual Consortium of Universities for Global Health. Registration is now open. For more information, please visit: https://t.co/Vh4txmGU9e.
CGH celebrates World Cancer Day 2017 on February 4th, joining the global effort to raise awareness that 'We can. I can.' take action to help prevent and reduce the global burden of cancer. Read more about how CGH is working to support this effort.