The Finding Cancer Trials Collaborative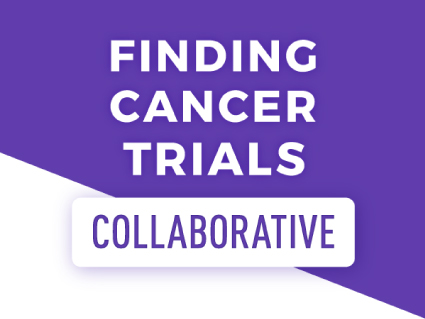 Imagine a day when a cancer patient can find relevant cancer clinical trials with ease. We invite the entire cancer community – including patients, advocates, clinical trialists, industry, and NCI – to achieve this vision together. The goal of NCI's Finding Cancer Trials Collaborative is to work with the cancer community to identify ways to make cancer trials easier to find.
NCI wants to make the information in our Clinical Trials Reporting Program (CTRP) database useful and accessible to the cancer community. We will focus on improving strategies for structuring clinical trials eligibility criteria and identifying better ways to find the most relevant cancer trials. NCI is interested in working with public- and private-sector efforts to improve cancer clinical trial searching and matching.
To understand what information about clinical trials is most significant for searching and finding relevant cancer trials, NCI has issued a Request for Information (RFI) notice. The RFI aims to engage the cancer community in discussions about how to structure clinical trial protocol eligibility criteria, and effective tools and applications that are currently in use. In this process, NCI is also seeking information on searching and automated clinical trials matching applications and implementation models that facilitate identification of appropriate cancer clinical trials.
Our interdisciplinary collaborative, led by NCI, will harmonize diverse perspectives through this participatory process. Our goal is to identify approaches to structuring eligibility criteria to help make cancer clinical trials easier to find.
All responses to this RFI are due by June 15, 2018.