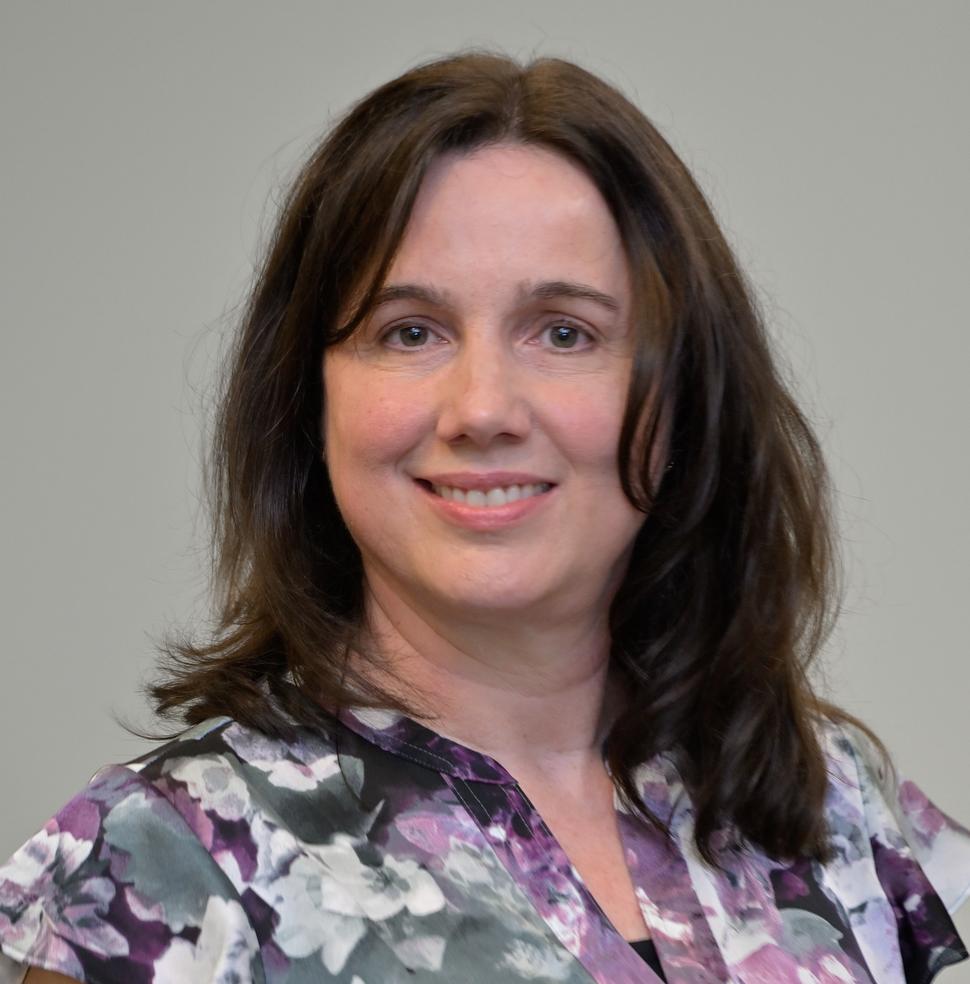 Elizabeth Woodhouse, Ph.D.
Division of Cancer Biology (DCB)
Dr. Elizabeth Woodhouse has expertise in extracellular vesicles, extracellular matrix, cell adhesion, angiogenesis, and cancer cell migration. She manages a grant portfolio focusing on tumor microenvironment dynamics that facilitate co-organization and regulation of early lesion indolence/ aggressiveness, tumor progression, and response to cancer therapy.  ​
She is excited about the growing interest in the complex tumor microenvironment, in particular the role of heterogeneous stromal cell types-tumor interplay at different stages of tumorigenesis.​
Along with her work in DCB, Dr. Woodhouse is also a member of the Trans-NIH Lymphatic Coordinating Committee, and the Federal Working Group on Bone Diseases. 
Research Programs
Dr. Woodhouse also co-leads an NCI cooperative agreement program and is involved in an NCI research program:
Background
Prior to her work at DCB, Dr. Woodhouse performed research in the area of cell migration, invasion, and metastasis using Drosophila genetics as well as human cancer-focused studies.
She chose to join the division because of opportunities to be exposed to diverse scientific areas.  As a Program Director, she leverages her background in basic cancer biology towards promoting novel areas of tumor biology and tumor microenvironment research.​
Education
Ph.D., Biochemistry and Molecular Biology, John Hopkins University 
B.S., Biology, Bard College