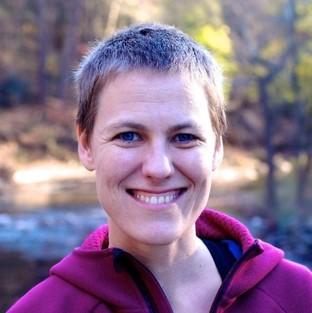 Hannah Dueck, Ph.D.
Division of Cancer Biology (DCB)
Office of the Director
Dr. Hannah Dueck manages a grant portfolio focusing on cancer systems biology, tumor heterogeneity, drug response and resistance, and single-cell biology. 
She is particularly interested in understanding how tissue homeostasis is maintained and the breakdown of multicellular systems that lead to cancer. 
Research Programs
Dr. Dueck also helps manage a DCB Research Program:
Background
Prior to her work as a program director, Dr. Dueck was a Presidential Management Fellow at NCI. She came to DCB because of her interest and background in research investigating basic biological mechanisms.
Education 
Ph.D., Genomics and Computational Biology, University of Pennsylvania
B.S., Biochemistry, Indiana University South Bend