CGH Future Directions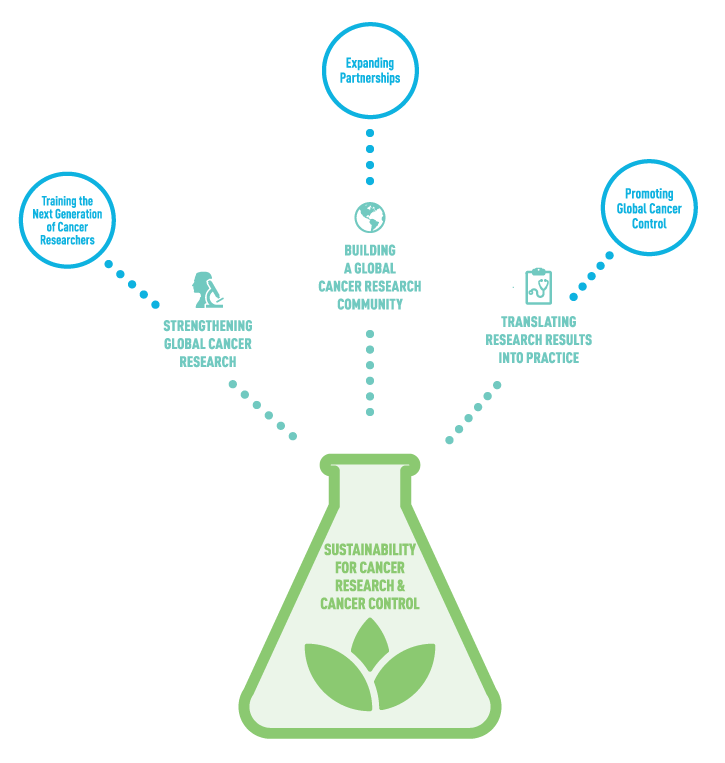 As cancer diseases and research continue to evolve, we too will move forward with stronger, more collaborative work. Looking ahead, we have three major future directions that we believe will help us push forward in achieving NCI's goal of advancing global cancer research, building expertise, and leveraging resources across nations to address the challenges of cancer and reduce cancer deaths worldwide.
Increasing the Availability of Low-Cost, Portable Technologies
One of our priorities is to increase the availability of low-cost, portable technologies for cancer diagnosis, imaging, and treatment in low- and middle-income countries (LMICs). As part of this effort, we worked with other NCI divisions, offices, and centers to publish an RFA for Cancer Detection, Diagnosis, and Treatment Technologies for Global Health that will support teams of engineers, oncologists, and global health and business experts using the cooperative agreement mechanism to adapt existing technologies in areas such as minimally-invasive treatment and point-of-care imaging and in vitro technologies for diagnosis and detection. In addition to addressing unmet needs and the global cancer burden, technology development supported by this initiative has the potential to reduce cancer care costs in the United States. CGH will work to ensure that this initiative is integrated into other NIH-sponsored global health technology initiatives.
Training the Next Generation of Cancer Researchers
Training the next generation of cancer researchers and care providers, as well as tobacco control and cessation efforts, remain at the forefront of our work, as does developing palliative care initiatives. And the work conducted over the past years provides a solid foundation on which to build. Therefore, we will pursue training, integration, and communication opportunities with scientists worldwide to improve cancer surveillance.
Expanding Partnerships
We will continue to expand our partnerships and collaborations with foreign governments, nongovernmental organizations (NGOs), pharmaceutical and biotechnology companies, other NCI divisions, and U.S. government agencies. One particular goal is to develop a global cancer research strategy with the Centers for Disease Control (CDC), NGOs, universities, and cancer centers that have strong global health programs. We also plan to consult with the World Health Organization (WHO) and International Agency for Research on Cancer to coordinate global health programs for cancer control. In addition, we will work with pharmaceutical and biotechnology companies to help develop new, inexpensive diagnostic tools and figure out how to make novel cancer therapeutics available in a cost-effective manner to people in LMICs.