International Cancer Screening Network
About
The International Cancer Screening Network (ICSN) is a consortium of countries, organizations, and experts working towards reducing the global cancer burden through context-specific, evidence-based cancer screening programs. ICSN was founded in 1988 and managed by the Division of Cancer Control and Population Sciences within the U.S. National Cancer Institute (NCI) until 2015, when NCI's Center for Global Health (CGH) assumed leadership. CGH continues the initiative's global cancer control legacy by supporting research and international collaboration through the Network.
ICSN Mission
ICSN promotes evidence-based cancer screening implementation and research with cooperation from multilateral organizations around the globe.  The consortium acts as a critical resource for countries that have active population-based cancer screening programs in place. It also welcomes queries from countries that aim to develop their own national cancer screening network. ICSN aims to reduce the global burden of cancer by:
Organizing scientific conferences, consultations, mentorship, and training that allow for international research collaboration;
Connecting researchers and scientists to develop evidence, ideas and experiences that advance the field of cancer screening;
Developing adequate systems capacity to establish cancer screening research that leads to the delivery of the highest quality of health care, and produces the maximum benefit to the population while minimizing the harms; and
Consulting on the design, implementation and evaluation of emerging cancer screening programs by developing and applying relevant research.
Working Groups
Breast Cancer Screening
Cervical Cancer Screening
Colorectal Cancer Screening
ICSN Biennial Meeting
Visit the ICSN 2019 website for more information about registration, program, abstract submission, scholarship application, and more!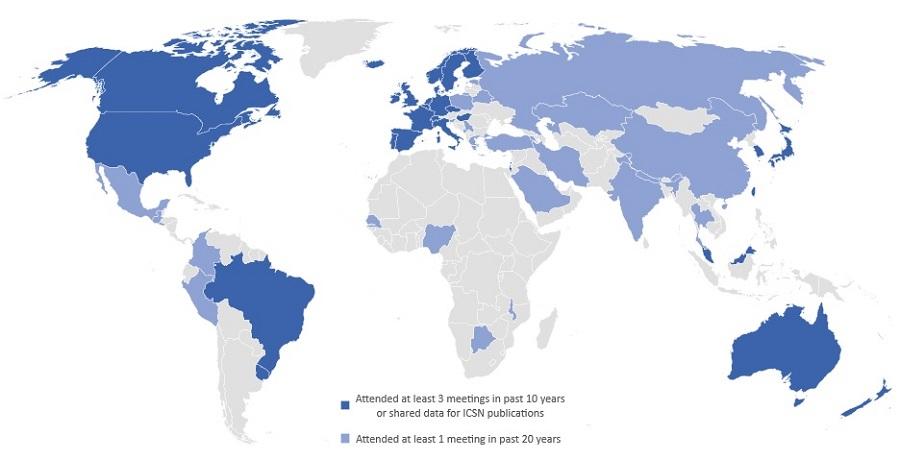 For more information on this initiative, please contact the Center for Global Health at NCICenterforGlobalHe@mail.nih.gov.