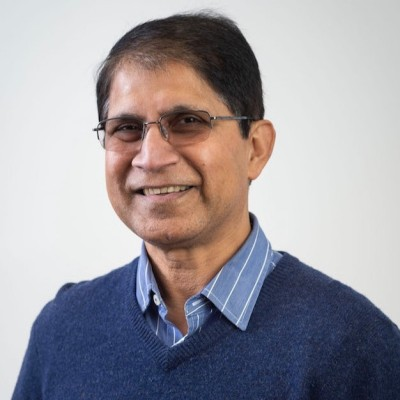 Tapan Bera, Ph.D.
Division of Cancer Biology (DCB)
Dr. Tapan Bera manages a grant portfolio in treatment resistance, tumor cell plasticity, cell polarity, and molecular signaling in the tumor microenvironment. 
He is excited about ongoing and future cancer research to "understand the cell types in every organ and their individual contribution to tumor initiation, progression, and response to therapy." 
Research Programs
Dr. Bera also helps manage NCI cooperative agreement programs:
Background
Before becoming a program director, Dr. Bera was a staff scientist at the NCI Center for Cancer Research for 25 years where he performed preclinical and translational studies investigating the molecular basis of cancer and developed targeted therapy approaches.
Dr. Bera came to DCB to further basic cancer research in diverse scientific areas and the opportunity to support research focusing on different types of tumors.
Education
Ph.D., Biochemistry, Calcutta University
M.S., Biochemistry, Calcutta University