Planning for the Future—How NCI Gives Cancer Survivors Hope for a Family
Key Points
About 70,000 adolescents and young adults (AYAs) ages 15 to 39 are diagnosed with cancer each year in the United States. An estimated 10,380 children from birth to age 14 years will be diagnosed with cancer in 2015.
The National Cancer Institute (NCI) is a leader in fertility preservation research for cancer survivors and continues to investigate and improve methods to preserve fertility.
NCI's Office of Cancer Survivorship (OCS), along with other NCI Divisions, offices and centers, champions research designed to address the unique needs of cancer survivors, including the risk of infertility for both men and women.
The NCI-sponsored Prevention of Early Menopause Study (POEMS) made the breakthrough discovery that menopause could be induced temporarily in young women with breast cancer, allowing fertility to be preserved during cancer treatment.
Pathway to Preservation
Each year about 70,000 adolescents and young adults (AYAs) and 10,380 children are diagnosed with cancer in the United States. Thanks to the development of new and effective cancer therapies, more patients are navigating life after treatment. As research continues to focus on ways of preserving fertility for patients facing cancer treatment, the conversation about fertility preservation is changing. Now there are more opportunities to pursue having children after treatment for the approximately half million cancer survivors in their reproductive years.
There is life after treatment. This was not always the case. Prior to the early 1990s, clinicians did not embrace the idea that patients become cancer "survivors" at the time of their diagnosis. The concept of life beyond a cancer diagnosis, including questions about preserving one's fertility, was often not part of discussions between young cancer patients and their clinicians. Recognizing the growing number of cancer survivors and their unique needs, NCI created the Office of Cancer Survivorship in 1996. Since its inception, OCS has strived to improve the quality and length of survival for all persons diagnosed with cancer and to reduce the adverse effects experienced as a result of cancer and its treatment. OCS also provides individuals and families with resources and guidance on how to navigate life after a cancer.
Many young cancer survivors worry about the impact of radiation treatment and chemotherapy on fertility. They are faced with a heart-wrenching dilemma, as treatments with the greatest potential to save their lives can also rob them of the chance to eventually have a family. Powerful cancer-fighting drugs and radiation can impair sperm production and egg development. Also, certain types of chemotherapy agents can alter the body's hormone balance, resulting in premature menopause and injury to vital reproductive organs. To help patients, parents of young patients, and clinicians make informed decisions, NCI has funded research to examine the impact of a growing array of options to preserve fertility before and after cancer treatment.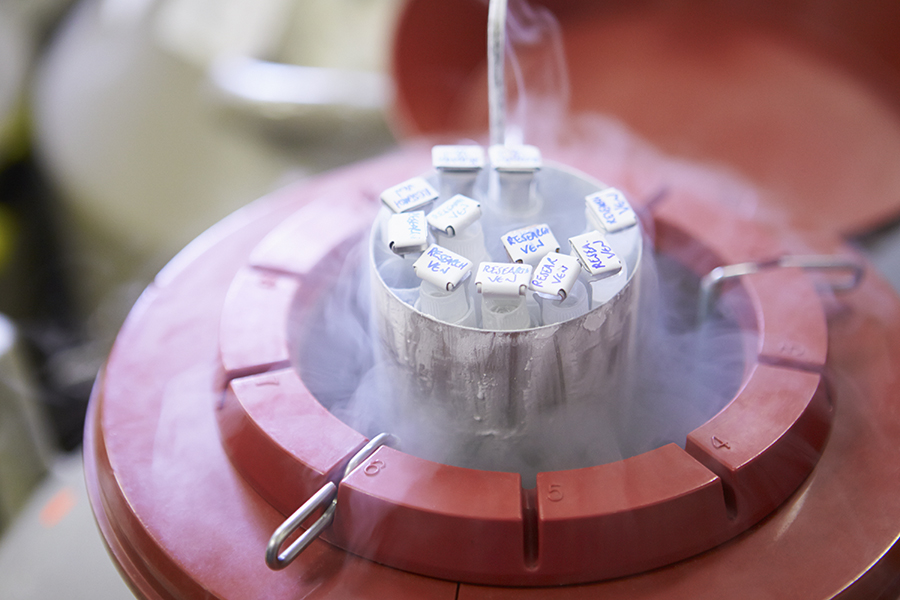 Survivors have fertility preservation options. The science of fertility preservation for cancer survivors is advancing. Currently, several well-established options exist, such as freezing and banking sperm for men and embryo cryopreservation for women. Though many preservation methods are experimental, some new methods hold the potential of a brighter future for larger numbers of patients. These promising and rapidly improving options include:
Gonadal and ovarian shielding —Shields are placed around the pelvic area during radiation therapy to reduce reproductive organ exposure to radiation. This preservation strategy reduces damage to organs vital to sperm production and egg development. Gonadal shielding has reduced radiation exposure by as much as 66 to 74 percent in men with rectal cancer. Ovarian shielding has been shown to reduce radiation exposure by 96 to 98 percent in patients with cervical cancer.
Ovarian transposition (oophoropexy)—The ovaries are repositioned as far as possible from the radiation field before radiation treatments are begun. An NCI-funded study followed 18 women who underwent ovarian transposition prior to radiation therapy. At follow-up, seven of them retained the ability to ovulate and two were pregnant.
Enhancing Cancer Care
NCI continues to lead research that explores how cancer treatments can be modified to preserve fertility. In 2014, NCI supported the Prevention of Early Menopause Study (POEMS), which explored the effects of goserelin administration on long-term fertility. Goserelin disrupts the body's hormonal system, causing reduced estrogen production, which in turn causes premature menopause. POEMS found that patients who received goserelin injections with chemotherapy to treat hormone-receptor negative breast cancer were more than twice as likely to have a normal pregnancy after their cancer treatment compared with women who did not receive the injections. These same women were also substantially less likely to experience ovarian failure (loss of normal function of the ovaries), a common side-effect of long-term chemotherapy and a cause of infertility, as compared with women who did not receive goserelin.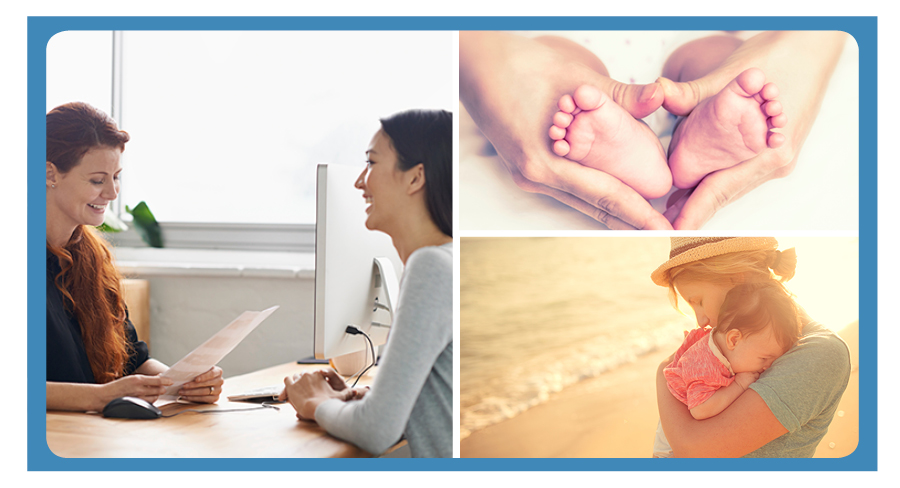 Halle Moore, M.D., the lead investigator for POEMS and an oncologist at the Cleveland Clinic, said that "this trial was the first demonstration of improved fertility prospects and more successful pregnancies when goserelin was used." POEMS showed that the treatment allowed women to regain fertility after cancer treatment without interfering with the treatment itself. Based on the findings, Dr. Moore recommends that "premenopausal women beginning chemotherapy for early breast cancer should consider this new option to prevent premature ovarian failure."
Other NCI-supported studies have examined new methods to assess the impact of cumulative drug exposures on fertility in males. A 2014 study at St. Jude Children's Research Hospital involved drugs called alkylating agents—a class of drugs used to treat a variety of pediatric cancers and known to affect sperm production. An NCI-funded team of researchers, led by Daniel Green, M.D., developed a new formula called the cyclophosphamide equivalent dose, or CED, to calculate each survivor's cumulative treatment exposure to alkylating agents. Nearly half (48 percent) of the studied survivors had normal sperm concentrations, 28 percent had low sperm counts, and 25 percent produced no sperm. The average CED for those who produced no sperm was 10.8 grams per square meter (g/m2) of body surface area; for those with low sperm counts, the CED was 8.5 g/m²; and for those with normal sperm concentrations, the CED was 6.6 g/m².
The results provide greater precision in identifying which young patients may want to consider sperm banking before cancer treatment to preserve their fertility. Dr. Green said that "based on these results, we would recommend pretreatment fertility preservation to be offered, wherever clinically possible, to any male whose projected treatment is expected to include a cyclophosphamide equivalent dose greater than 4 g/m²."
Turning Discovery into Health
Without a full understanding of their options, cancer survivors of reproductive age cannot make the most informed decisions about potential treatments and their impact on fertility. The President's Cancer Panel, a Federal Advisory Committee whose members are appointed by the President, is coordinated by NCI. In 2004, the Panel issued a report, Living Beyond Cancer: Finding a New Balance, that proposed fertility preservation as a key issue for cancer survivors of reproductive age. Additional recommendations include:
Providing individuals of reproductive age with culturally sensitive and plain language information about the potential effects of cancer treatment and their options for fertility preservation
Providing parents of young cancer patients with information about the possible effects of treatment on fertility
Conducting further research to determine what fertility preservation options are possible for children and young adolescent cancer patients
Advocating for health insurance to cover fertility preservation procedures and infertility treatment services for cancer patients/survivors whose fertility may be damaged by cancer treatment.
NCI champions informed-decision making. Nearly a decade ago, the American Society of Clinical Oncology (ASCO) recommended that oncologists discuss possible treatment-related infertility with all cancer patients of reproductive age and refer them to reproductive specialists. Recent studies have shown that these conversations rarely occur. In response to recommendations made by the President's Cancer Panel, ASCO and the Institute of Medicine, NCI championed research to evaluate the quality of fertility preservation conversations between survivors and clinicians to determine whether these conversations could be enhanced to improve the lives of cancer survivors. Significantly, one NCI-study found that even though clinicians may inform their patients about the risks of cancer treatment on fertility, patients seldom received guidance on what to do next. This finding, along with other NCI-funded research, is changing the conversation between clinicians and patients.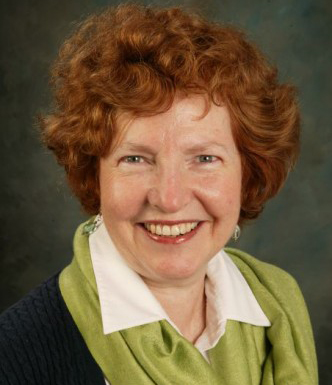 To ensure quality of survivorship, informed dialogues about patients' concerns and desires for their future need to be part of the initial treatment planning process.…"
"…[I]f discussions about fertility do not happen until after cancer treatment has been completed, it is often too late to preserve reproductive options.
Collaboration bridges gaps between science and practice. An emerging collaboration involving scientists and researchers across the United States is encouraging more in-depth conversations about fertility options between clinicians and patients. Several NCI-designated cancer centers, such as the Robert H. Lurie Comprehensive Cancer Center at Northwestern University, are part of the Oncofertility Consortium. This consortium is a national interdisciplinary network of specialists, scientists, and scholars who examine the relationships between health, disease, survivorship, and fertility preservation in young cancer patients. The consortium has successfully increased awareness of fertility options, developed tools—such as a website, iPhone apps, and decision aids—and launched a national fertility hotline for AYA cancer patients.
Teresa Woodruff, Ph.D., a principal investigator on two NIH grants, coined the term "oncofertility" to describe this new area of science and medicine that bridges oncology and reproductive medicine and applies the latest findings to young patients. Dr. Woodruff, the current head of the Oncofertility Consortium, is optimistic about the direction the group is headed. Referring to conversations clinicians might have today with patients, she says, "You have cancer today, but what I want to talk about is what is going to happen when you survive this disease, it changes the dynamic. In 10 years, I hope there is no need for the term 'oncofertility.'"
Other NCI-funded research is helping patients better understand their options to preserve their fertility before treatment begins. One computerized decision aid tool, Banking on Fatherhood after Cancer, describes how sperm banking works and addresses the psychosocial concerns that patients may have surrounding fertility. It was developed by Leslie R. Schover, Ph.D., professor of behavioral science at the University of Texas M.D. Anderson Cancer Center. A pilot study concluded that the educational tool enhances decisions about sperm bank use.
What's Next for Fertility Preservation?
Fertility preservation remains a central concern for many young men and women navigating the complexities of cancer treatment decision-making. Recent research suggests a significant need for treatment guidelines. Specifically, a recent NIH-funded study identified the need to "optimize" current experimental procedures. These include ovarian tissue cryopreservation and follicle transplantation (a procedure that allows ovarian tissue containing numerous follicles to be removed, frozen, and then transplanted back into the woman once she has recovered) to preserve fertility in young women with cancer. In 2014, another study called for uniform clinical guidelines for fertility preservation and the creation of a fertility preservation medical society. Combined, these strategies will help standardize fertility preservation techniques and guide clinicians in implementing personalized preservation plans that focus on the patient's unique needs and circumstances.
Experts in the field of fertility preservation have also identified a number of activities to address common communication barriers that exist within and outside the clinical setting. These include:
Resource development: Design comprehensive educational materials to facilitate patient-provider discussions
Partnership development: Encourage partnerships with advocacy groups and professional organizations to amplify efforts to equip adolescents and young adults with much needed fertility preservation information
IT infrastructure development: Develop an IT infrastructure, such as a virtual educational series, that supports the research and clinical goals of fertility preservation
Research to Practice: NCI's Role
NCI supports vital research to advance awareness and understanding of the effects of cancer treatment on fertility. NCI's ongoing leadership in fertility preservation research has resulted in knowledge, resources, and tools to inform new and existing options for cancer survivors. NCI collaborates closely with the Eunice Kennedy Shriver National institute of Child Health and Human Development (NICHD) in supporting the annual meetings of the Oncofertility Consortium. A member of the consortium and grantee funded by NCI, Kemi Jona, PhD, developed an educational program with special training modules in oncofertility for aspiring young scientists and their teachers intended specifically for use with high school girls in inner city settings. NCI remains dedicated to expanding the lifespan and enhancing the quality of life for cancer survivors by supporting research and developing resources that address the unique fertility preservation needs and desires of AYA cancer survivors.
Key Takeaway
NCI supports adolescent and young adult cancer survivors through continued investment in fertility preservation research. NCI's contributions include updated treatment guidance, resources, decision aids, and other tools to facilitate informed decision-making and advance science to improve and expand fertility preservation options.
Selected Resources