CGH Staff
We are a collaborative team of over 40 cancer researchers, scientists, and communication experts.
Leadership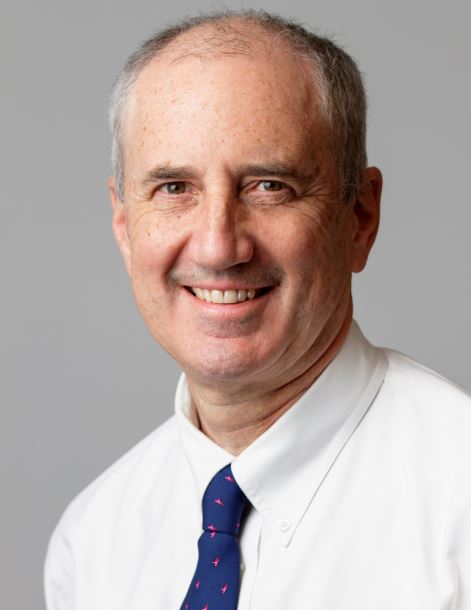 In September, 2011 NCI Director Dr. Harold Varmus appointed Dr. Trimble director of the NCI's new Center for Global Health. Between 1991 and 2011, Dr. Trimble was head of NCI's Gynecologic Cancer Therapeutics where he spearheaded the development of national and international cancer research strategy for the treatment of cervical, ovarian, and endometrial cancers. During that time, he was also Head of NCI's Quality of Cancer Care Therapeutics, Clinical Investigation Branch, Cancer Therapy Evaluation Program, Division of Cancer Treatment and Diagnosis. He led the planning committees for NIH Consensus Conferences on ovarian and cervical cancers and also drafted and coordinated NCI Clinical Announcements regarding chemoradiation for cervical cancer in 1999 and intraperitoneal chemotherapy for ovarian cancer in 2008.
Dr. Trimble graduated from Harvard College and the Johns Hopkins University of School of Medicine, then trained in obstetrics/gynecology at Vanderbilt University Medicine Center, public health at the Johns Hopkins University Bloomberg School of Public Health, and gynecologic oncology at Memorial Sloan-Kettering Cancer Center. He has received two Public Health Service Commendation Medals, six NIH Merit Awards, and the NCI Director's Gold Star Award for his work at NCI.
Download a PDF of Dr. Trimble's bio
U.S.-Based Staff
The primary mission of the CGH U.S.-based staff is to facilitate global cancer research collaborations between international researchers and organizations and the NCI. The majority of CGH staff are based out of our office in Rockville, MD, at 9609 Medical Center Drive.

Offsite Staff
To allow for close coordination and collaboration with partners and foreign organizations, CGH leverages offices abroad with staff who focus on Asia, Africa, Europe, and South America.