Advancing Precision Medicine in Oncology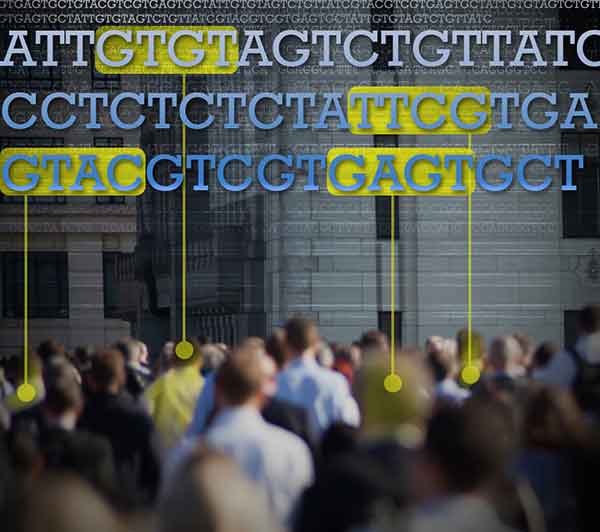 Expanding Precision Medicine Trials
Advances in cancer genomics are leading to a new era in oncology in which a patient's cancer will be extensively characterized for mutations and other molecular abnormalities, and treatment will be based mainly on the identified molecular changes instead of the type of cancer. This approach to treatment is known as precision medicine.
To support the advancement of precision medicine in cancer and other diseases, the Precision Medicine Initiative® (PMI) was announced on January 30, 2015. The PMI® is a $215 million proposed investment in the Fiscal Year 2016 Budget to accelerate biomedical research and provide clinicians with new tools and therapies to select the treatments that will work best for individual patients. The PMI® includes $70 million in increased funding for NCI to advance the field of precision oncology.
At the time of the PMI®'s announcement, NCI was well on the path toward precision medicine in oncology. In 2014, NCI launched two precision medicine studies, the Lung Cancer Master Protocol (Lung-MAP) and Adjuvant Lung Cancer Enrichment Marker Identification and Sequencing Trials (ALCHEMIST), and was planning several more.
Two of the studies being planned when the PMI® was announced are the NCI-Molecular Analysis for Therapy Choice (NCI-MATCH) trial and Pediatric MATCH trial. The ability to move forward rapidly with these studies will be greatly enhanced by multiyear funding for the oncology component of the PMI®.
NCI-MATCH
The NCI-MATCH study opened to patient enrollment in August 2015 and will enroll adult patients with different types of solid tumors and lymphomas—including up to 25 percent with rare cancers—whose disease is no longer responding to standard therapy and has begun to progress. As many as 1,000 patients will be assigned to a series of small phase II clinical trials, each involving approximately 30 patients, based not on their type of cancer but on the genetic abnormality that is thought to be driving their cancer. In each phase II trial, patients will be treated with one of approximately 20 to 25 drugs initially available for NCI-MATCH that target the genetic abnormalities included in the study. NCI-MATCH is a master protocol, meaning that it is designed so new treatments can be brought into the study over time.
NCI-MATCH is national in scope and will be open to patient accrual at more than 2,000 clinical sites across the United States that participate in NCI's National Clinical Trials Network (NCTN). Therefore, patients may not have to travel far from home to enroll in the study.
The DNA sequencing technology used in NCI-MATCH has been extensively validated across four certified laboratories for high consistency of results. The investigators in the chosen laboratories are among those with the most expertise in these types of assays. With this sequencing technology, the molecular abnormalities in a patient's tumor can be determined in less than 2 weeks. Standard procedures are also being used for collecting tissue specimens and preparing the specimens for analysis.
Many pharmaceutical companies are collaborating in NCI-MATCH and have contributed their expertise. As a result, NCI-MATCH will have many more drugs available to it than are available for most other studies. The availability of so many drugs makes it more likely that a given patient's tumor will have a genetic abnormality that can be targeted by at least one of the available drugs. Bringing together multiple pharmaceutical companies to test such a wide range of drugs in a single study is something that only NCI could achieve.
NCI-MATCH is being coordinated by the ECOG-ACRIN Cancer Research Group, which is part of NCTN. Staff from NCI, ECOG-ACRIN, and the other adult trial groups in NCTN—Alliance for Clinical Trials in Oncology, SWOG, and NRG Oncology—collaborated in the development of NCI-MATCH.
NCI-MATCH also involves the expertise of specialized investigators and scientists within the NCI-Designated Cancer Centers and their networks, who are at the cutting edge of precision medicine in oncology, as well as clinical oncologists and community practices that are experienced in clinical trials, such as those that are part of the NCI Community Oncology Research Program.
Pediatric MATCH
Pediatric MATCH will open in 2017 and will enroll children with advanced cancers that have progressed on standard therapy. As in the adult NCI-MATCH study, DNA sequencing will be used to identify children whose tumors have a genetic abnormality for which either an approved or investigational targeted therapy exists. The Pediatric MATCH study will be led by the Children's Oncology Group, which is also part of NCTN.
Opportunities Afforded by the PMI®
The additional funding associated with the PMI® will enable expansion of the NCI-MATCH study. This expansion will include the addition of new genetically targeted therapies to which patients can be matched and an increase in the number of genetic alterations included in the study. PMI® funding will also accelerate planning for the Pediatric MATCH study.
In addition, the PMI® will provide additional support for NCI's efforts to understand and overcome the difficult problem of acquired resistance to cancer treatment and greatly expand the number of human cancer models to facilitate the study of human cancer biology, drug discovery and development, and therapy selection.
More information about human cancer models and drug discovery and development is available in the NCI Annual Plan & Budget Proposal for Fiscal Year 2017.
PMI® funding will also facilitate the development of a national cancer knowledge system to house and integrate genomic information from tumors annotated with clinical information, including treatment response and patient outcomes information, as a resource for scientists, health care workers, and patients. Such a knowledge system was envisioned in the 2011 Institute of Medicine report, Toward Precision Medicine.
The additional funding provided by the PMI® will help accelerate progress toward the promising new era of precision medicine in oncology, but only steady and sustained annual budget increases will truly speed us to our goal.