Childhood Cancers Research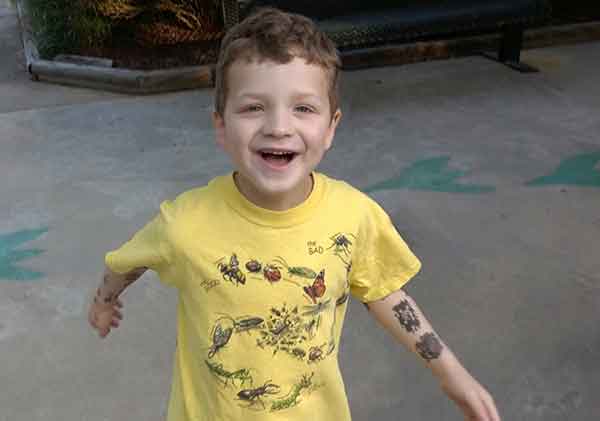 Why Research Is Critical to Progress against Childhood Cancer
Cancer is the leading cause of death from disease among children and adolescents in the United States. Although substantial progress has been made in the treatment of several types of childhood cancer over the past 5 decades, progress against other types has been limited. Even when long-term survival is achieved, many survivors of childhood cancer may experience long-term adverse effects from the disease or its treatment. Clearly, more research is needed to develop new, more-effective, and safer treatments for childhood cancer. Learn more about research directions for childhood cancer research.
NCI has a number of programs that address childhood cancers specifically, and many of the institute's other research programs are applicable to children with cancer even if they aren't focused specifically on pediatric cancers. The institute supports a broad range of biomedical research that is relevant to this population, including:
Basic research to enhance our understanding of the fundamental mechanisms of cancer
Clinical research to test new treatments for safety and effectiveness
Survivorship research to reduce the long-term adverse effects of cancer and its treatment
Challenges in Childhood Cancer Research
One challenge in conducting research on childhood cancer is that cancers in children and adolescents are relatively uncommon. Childhood cancers represent less than 1% of all new cases of cancer diagnosed in the United States each year. As clinical trials are increasingly restricted to smaller numbers of patients who are defined by the molecular characteristics of their tumors rather than where the tumors originated in the body, collaboration among children's cancer centers and a strong national clinical research program will continue to be essential to ensure that trials enroll sufficient numbers of participants to produce meaningful results.
Another challenge is that very little is known about the causes of childhood cancers. A small percentage of cancers in children and adolescents can be linked to inherited genetic abnormalities or exposures to diagnostic or therapeutic radiation, but the role of environmental exposures, including infectious agents and toxic chemicals, is unclear. As a result, identifying opportunities to prevent childhood cancer may be difficult.
In addition, the types of cancers children develop, and the biology of those cancers, generally differ from those of cancers diagnosed in adults. For example, tumors of developing organs and tissues (such as retinoblastomas in the eye and osteosarcomas in bone) are more common in children.
Moreover, most childhood cancers have relatively few genetic alterations, and they generally lack the targets for treatments that have been developed and approved for adult cancers. Moreover, drugs that target signaling pathways that are active in some adult cancers might be difficult to use in children, given that many of these signaling pathways are essential for normal development.
In fact, childhood cancers are often driven by genetic alterations that are distinct from those that occur in adult cancers. These drivers, fusion genes that result from chromosomal translocation, produce "fusion oncoproteins," for which few treatments have been developed to date. Another contributing factor to the small number of targeted therapies for childhood cancers is that the rarity of these diseases has been an impediment to commercial drug development.
Additional challenges in childhood cancer research are developing new treatments that are less toxic and cause fewer adverse effects (both acute and late) than current treatments and developing interventions to mitigate the adverse effects of both current and future treatments. The late effects of childhood cancer therapy can have profound physical, emotional, and other consequences for survivors, including a shortened life expectancy. How to minimize and address these late effects to improve both the quality and the length of life of survivors is a research priority.
More information about drug metabolism in children, which varies with developmental age, is also needed, as are better laboratory and animal models for screening and testing drugs for potential use in children and adolescents. The optimal use of radiation therapy in treating childhood cancers also needs to be defined so that efficacy is maintained or increased while long-term side effects are reduced.
Basic Research Drives Progress against Childhood Cancer
Virtually all progress against cancer in both children and adults has its origins in basic research, often in areas that are not directly related to the disease.
As an example, the discovery of the CRISPR/Cas system for gene editing has revolutionized the study of genes that control cancer cell growth and survival in both childhood and adult cancers. This discovery came from basic research in microbiology on the mechanisms by which bacteria resist infections by viruses.
Another example had its origins in basic research on proteins called histones, which are DNA-binding proteins that provide structural support for chromosomes and help control the activity of genes. Scientists spent years investigating how these proteins are modified in the cell nucleus and the role of histone modifications in controlling when and to what extent genes are expressed. The findings of this research became immediately relevant to a type of pediatric brain tumor called diffuse intrinsic pontine glioma (DIPG) when it was discovered that most DIPG tumors have a mutation in the gene for the histone protein H3.3 that prevents a specific modification of the protein. This mutation in H3.3 is thought to be a driver mutation for DIPG and is associated with aggressive disease and shorter survival.
How NCI Programs Are Making a Difference in Childhood Cancer
NCI recognizes that children and adolescents are not just small adults and that specialized treatments tailored to childhood cancers are needed. Therefore, NCI supports an array of programs specifically to advance childhood cancer care, and has renewed these initiatives and programs over numerous funding periods. Some of these programs include: