Helping Providers Help Their Patients: Using the Chemotherapy Side Effects Series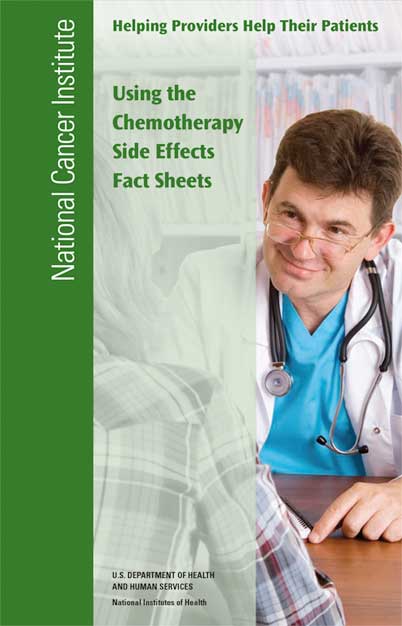 Helping Providers Help Their Patients enables you to help your patients understand and manage side effects. It has tips to help you talk with your patients so they are empowered to take steps to manage side effects, feel better during treatment, and comply with treatment.
This booklet serves as a companion to NCI's Chemotherapy Side Effects Series which gives patients practical information to manage these side effects: anemia, appetite changes, bleeding problems, constipation, diarrhea, fatigue, hair loss, infection, memory changes, mouth and throat changes, nausea and vomiting, nerve changes, pain, sexual and fertility changes in men and women, skin and nail changes, swelling, and urination changes.
The information in this booklet was last updated in August 2008.